Franc Miklošič High School Ljutomer
print
Prešernova ulica 34, 9240 Ljutomer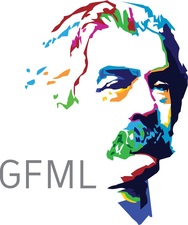 Web: www.gfml.si
Contact:
Karmen Stolnik, e-mail: karmen.stolnik@gmail.com
Franc Miklošič High School Ljutomer (GFML) has been educating students from the Pomurje region for half a century, giving them firm background knowledge to study at universities in Slovenia and abroad. For the last two decades, GFML has ranked among the best schools, not only on a regional but also a national level. It engages in national and international projects. There have been constant improvements in teaching methods, supported by the newest ICT.
Description of the organization in terms of engagement in the field of science and research, guidance population to the profession of scientist:
Our school is not just trying to equip young people with the quality knowledge, but in them also seeks to awaken a passion for science and for research. Each year teachers encourage students to do some research work, as well as in the natural and as in the social science field. Our students, for many years now, with their research paper take part on meeting of young researchers Slovenia, which takes place under the organization ZOTKS and they achieve great success at the national level. Monthly school host former students of our school, current doctors of science, they present their research work and are trying to awaken research and scientific spirit in young people. Our students passed their research enthusiasm on to the younger, since they are preparing various research workshops for primary and kindergarten children.

Anketa - podoba raziskovalcev